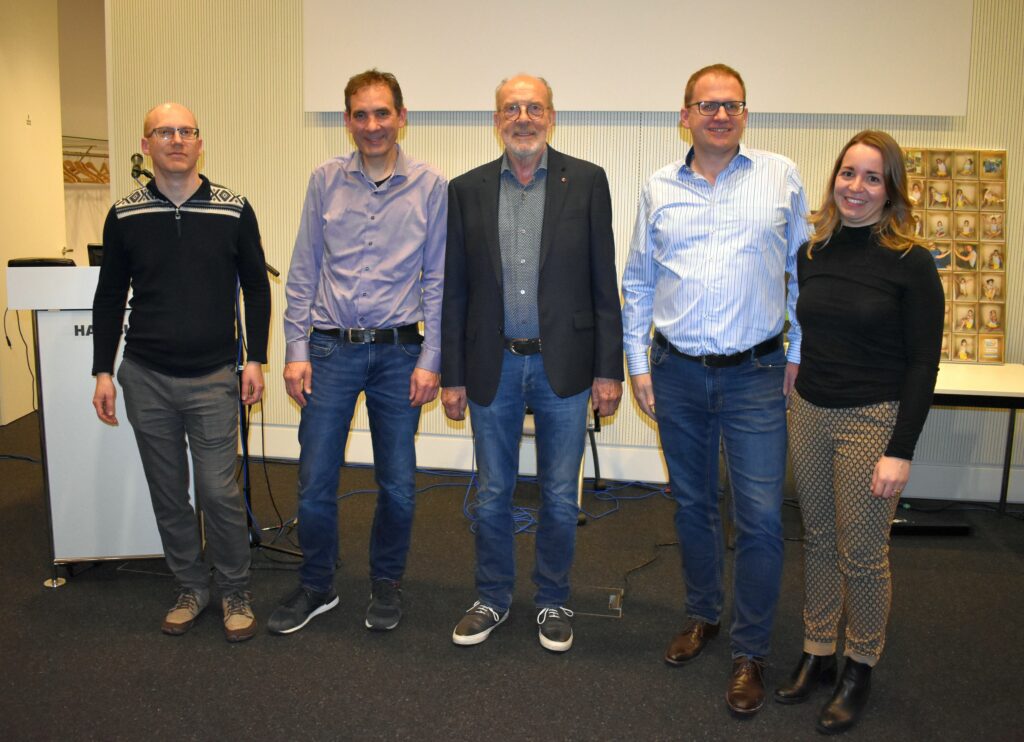 On Friday, November 12, 2021, the annual general meeting of the sponsoring association 'Stückchen Himmel' took place at 7 p.m. at the Hainbuch company in Marbach. Numerous members accepted the invitation to participate in the board elections and to hear the current situation report from Brazil by Thomas Zettler. Thomas Zettler and his wife Júnia are currently in Germany to make the project better known by giving various lectures and helping to organize church services in order to gain further supporters.
Gerhard Rall, managing partner of Hainbuch, who founded the association twelve years ago and has held the office of first chairman ever since, stepped down that evening. He will remain with the association in the future as honorary chairman. In a personal address, Thomas Zettler paid tribute to the tireless efforts of Gerhard Rall and his wife Hildegard. To thank them for their great work, Thomas Zettler presented them both with a canvas collage with pictures of children from the daycare center and the couple Thomas and Júnia Zettler. Since its foundation in 2009, the association has been able to build up a gratifying membership base of 373 people. Melanie Rall, who works in the administration of the association, showed in an emotional review with pictures what could be built up in Brazil in the last twelve years through the great support of the Rall family. Likewise, the presentation included pictures of the members who had been present and helped during numerous trips to Brazil and events organized by the sponsoring association. Hildegard Rall received a bouquet of flowers from Melanie Rall for her commitment.
The new leadership of the association is as follows: Oliver Jundt, previously second chairman, was unanimously elected first chairman and Leonie Löwenstein Bezerra was elected second chairman. She worked in the day care center in Brazil for several months in 2012. Christoph Rall was unanimously confirmed in office as treasurer. Gerhard Rall expressed a big thank you to all members, sponsors and donors, without whose great commitment the construction and operation of the day care center and the school would not have been possible.