Donation projects
Currently 200 children are cared for.
Of course, many things are needed to maintain the daycare center.
On betterplace.org you can find out about current donation projects.
Construction progress of the additional school building
The goal was always to be able to care for the children beyond elementary school and to give them a perspective.
We are pleased and grateful that the work on the new school building, which began in December 2017, had progressed rapidly.
As a result, construction could be completed as early as spring 2019. The inspection of the new school building by the school authorities went well and so it was successfully accepted.
There was a small inauguration ceremony and then classes for the secondary school students could begin.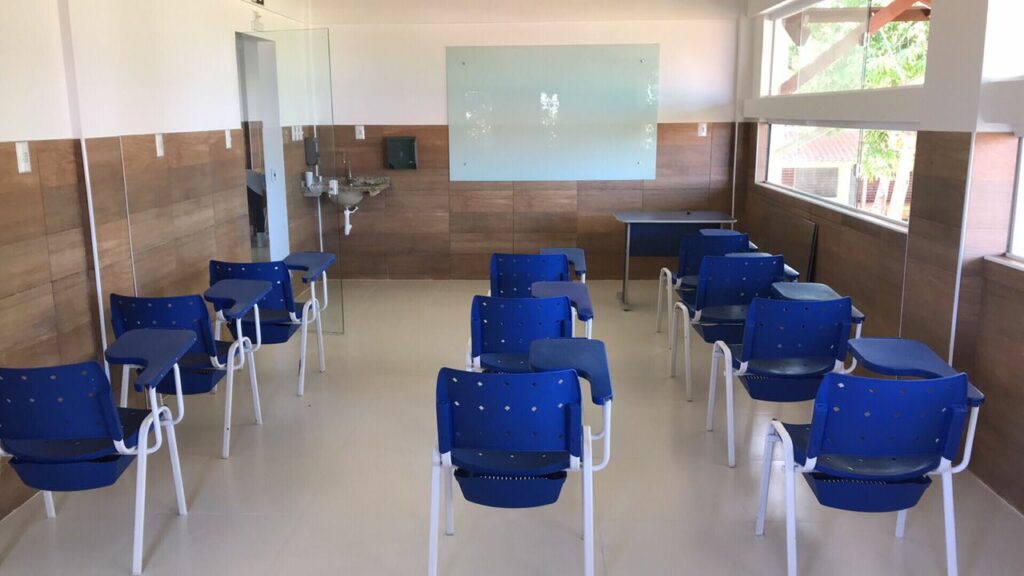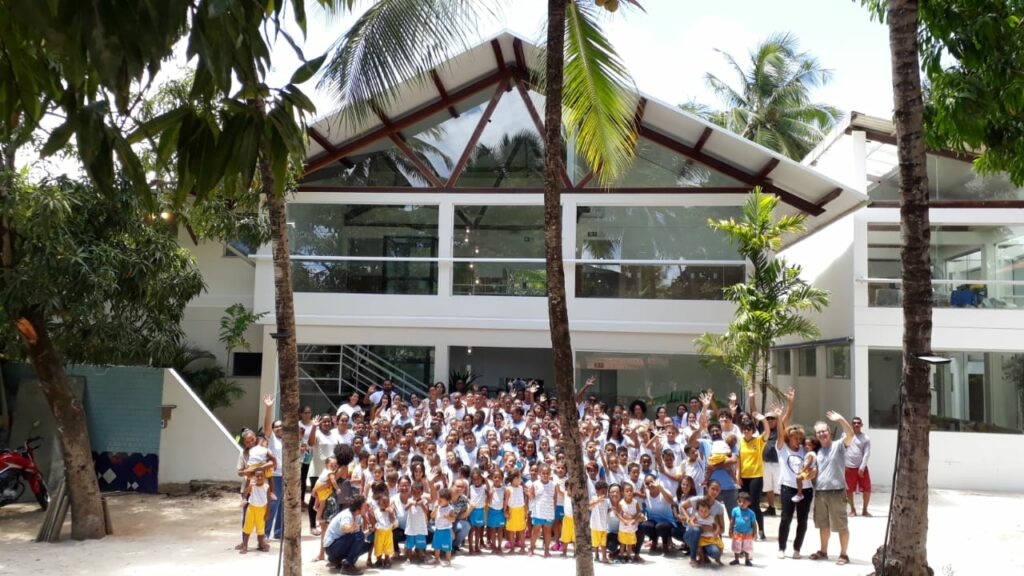 Foundation of a secondary school
Through the impressive efforts of many donors, an adjacent plot of land was purchased in 2015 and an existing residential building was converted and renovated into a school building with two classrooms. Now, children who have successfully completed elementary school (grades I, grades 1-5) have the opportunity to attend primary II (grades 6-9) on the premises.
We also plan to offer secondary education (grades 10-12), which can be completed with a state-recognized school-leaving certificate after successful graduation, in order to then begin an apprenticeship. With very good grades, it is even possible to begin a course of study.
Library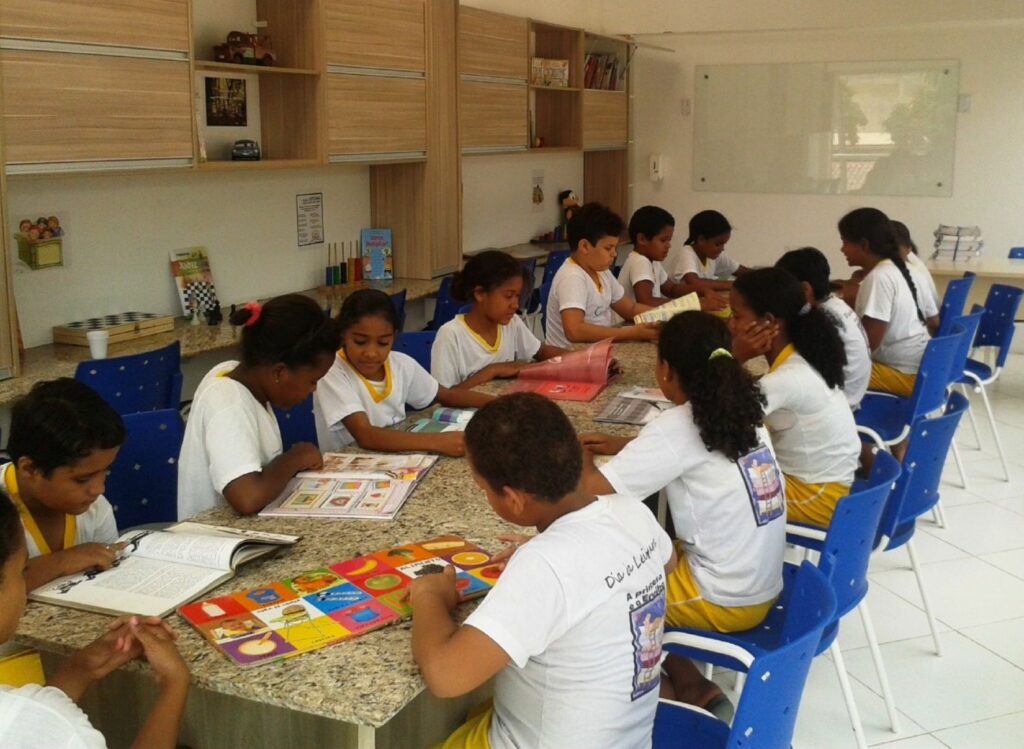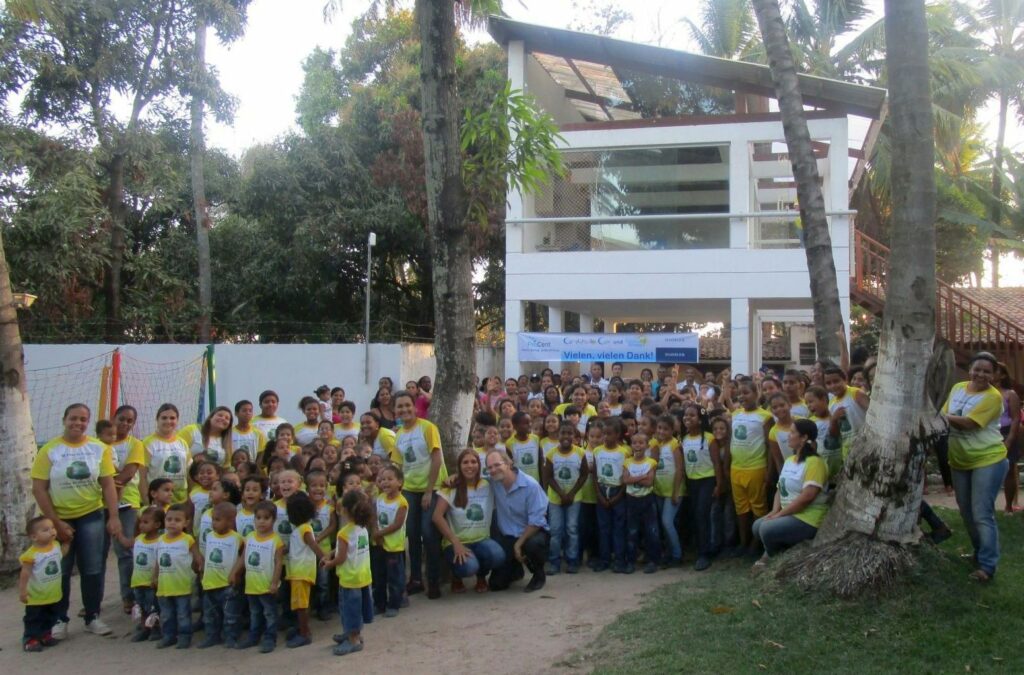 School Library
In the spring of 2014, the school library on the premises of 'Stückchen Himmel' was inaugurated. This gives the children direct access to books and knowledge.
This was made possible by the "ProCent" campaign of the Daimler company, in which employees waive the cents of their salary payments in favor of social projects.
Many thanks for this!
Kitchen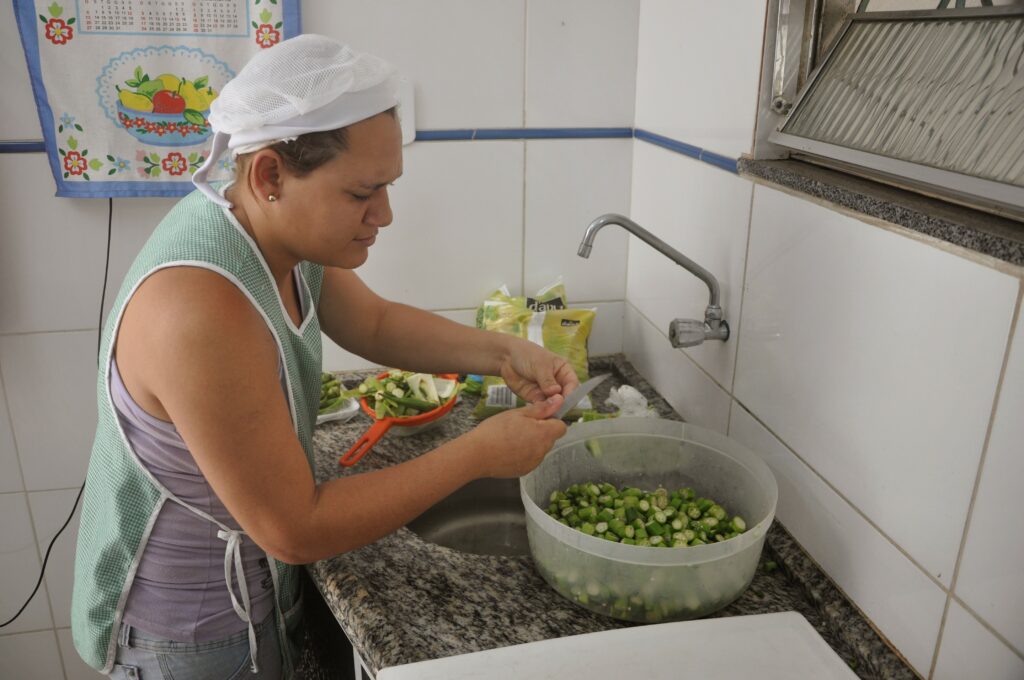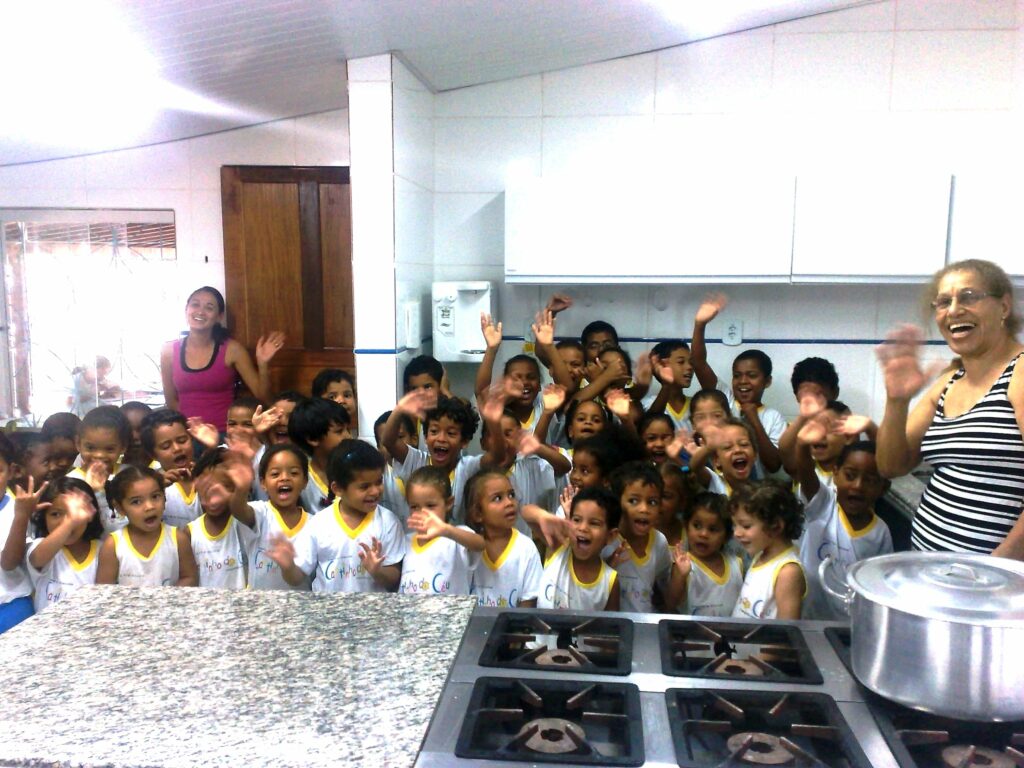 Commercial kitchen for food preparation
The large kitchen could finally also be completed in 2010, Thomas wrote about it in September 2010:
"The kitchen is now finished […] With 22 m² floor space it is twice as big as the previous one, has 3 sinks and 6 burners and also has a pantry. And our cooks finally don't have to suffer so much from the heat anymore."
Extension of the new building
The "new building" was expanded again in 2009 to create space for 100 children instead of the previous 70.
For this purpose, an additional floor was added on top of the previous floor, also in order to be able to finish off with a gable roof. This is important in order to be prepared for the tropical rains.
Thomas Zettler (civil engineer FH), who had worked for several years in different areas of his professional field, completely managed the new building himself.
This could finally be completed in 2010, thanks to the many donations received!
A big thank you for that!
Zettlers wrote about this in one of their newsletters:
"We can now already offer 104 children aged 1 to 8 years a place to play, learn and be happy. The upper floor and the roof have been finished except for a few details (canopy, storage room, etc.). […] In the meantime, however, the two classes could move into the upper floor. We now have a total of six groups and operate as both a daycare center and an all-day elementary school."